An LCA Earth Week Forum: How to Avert a Climate Disaster
April 17, 2021 @ 2:00 pm

-

3:30 pm

Free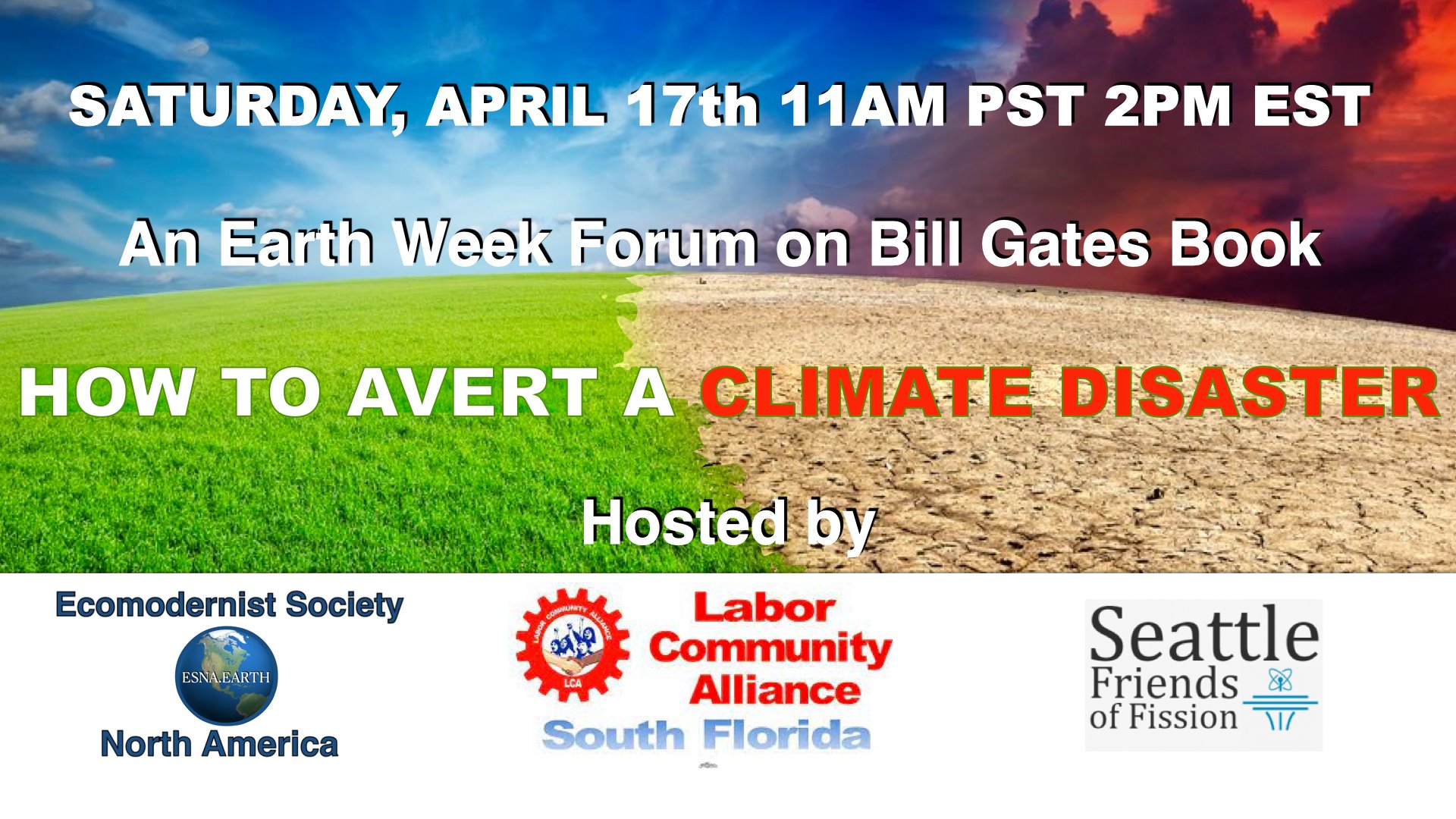 Winning the Climate battle requires more than merely shouting slogans. This forum gets below the hood and examines the nuts and bolts of getting it done.
Panelists are:
Scott Montgomery is Professor international Studies University of Washington. He is an author, geoscientist, and affiliate faculty member in the Jackson School of International Studies, University of Washington. He writes and lectures on a wide variety of topics related to energy (geopolitics, technology, resources, climate change), American politics, intellectual history, language and communication, and the history of science. He is a frequent contributor to online journals such as The Conversation, Forbes, and Fortune, Newsweek, Marketwatch, The Huffington Post, and UPI
Meredith Angwin is a retired chemist who headed projects that lowered pollution and increased reliability on the electric grid. Her work included pollution control for nitrogen oxides in gas-fired combustion turbines and corrosion control in geothermal and nuclear systems.
She is the author, whose latest book is Shorting the Grid: The Hidden Fragility of Our Electric Grid.
George Erickson is a member of the National Center for Science Education, a past Vice President of the American Humanist Association, a past President of the Minnesota Humanists. He is the author of Unintended Consequences:: The lie that killed millions and accelerated climate change.
Join us for our Earth week critical forum on Bill Gates book, How to avert a Climate Disaster on Saturday, April 17th 11AM Pacific time, 2PM Eastern and 7PM GMT.